Impresiv Health is a team of experts who bring deep domain knowledge and experience to every engagement.
Clinical Program Support
Impresiv Health provides expertise that is the foundation for evaluating, developing, and implementing clinical service programs which are best in class across commercial, CMS, and other health plan models.
Our Expertise:
Model of Care Design/Audit
Star Ratings Analysis and Improvement Strategy
Medical Management (UM/CM/AG Strategies & Implementation)
Care Management System Consulting
NCQA/URAC Accreditation Preparation and Assistance
Value Based Programs Strategy
Business Intelligence & Analytics
Our data and analytics team helps clients translate  their enterprise data to satisfy operational and regulatory reporting requirements, to drive business operations decisions and to identify population and cohort-level opportunities.
We Specialize In:
BI and Visualization
Data Governance Strategy
EDW Implementation and Management
ETL and API Integration Support
Executive Dashboards
Operational & Regulatory Reports
Claims Management
Our Claims Consultants are trusted subject matter experts, delivering valuable insights and thought leadership for health plans and provider organizations of all sizes.
We Specialize In:
Prior Authorization Optimization
Denials Management
Claims Business Process Outsourcing
Vendor Selection & Management
Claims automation and Inventory Reduction
Business Transformation
Operational Improvement
Government Programs
Our team includes industry experts who have served in government and state sponsored plans including Medicare, Medicaid, Indian Health Services, and Federal Employee Programs.
Our Expertise:
State and Federal Contractor RFP Development
Market Readiness Assessment
Data Submission Support
Corrective Action Plan Development
Audit and Certification Preparedness
In preparation for audits, initial certifications or recertification, we provide a cross-functional team of managed care experts to perform a readiness gap analysis and identify realistic, proactive remediation.
Our Expertise:
CMS Audits
NCQA
URAC
Corrective Action Plan Evaluation
Business Process Improvement
Leveraging best practices, our team of experienced Program Managers and Process Analysts can help identify and eliminate areas of inefficiency and resource leakage to position our clients for efficient growth.
We Offer:
Problem Definition
Data Collection and Analysis
Solution Identification
Implementation Support
Controls and CQI Model
Workflow Analysis
Time-study
Technology Assessment
Integration Mapping
Program and Project Management
Understanding that clients have many business-critical projects, our team of experienced Program Managers and Project Managers can provide "just in time" transactional support to assure projects are in scope, on time, and under-budget with the highest quality outcomes.
We Specialize In:
Business Case Development
Schedule and Planning Development
Budget Planning
Communication Planning
Risk Management
Quality Control
PMO Audit
Project Execution & Oversight
Core Platform Selection & Procurement
Our selection and procurement methodology is a repeatable framework to guide a practical selection method. We will help identify the most critical requirements for your core system to support your business area, and our proven process objectively validates your decision to partner with a technology vendor who can meet your current and future state needs.
Our Approach Includes:
Project Planning
Definition of Requirements
Vendor Qualifications and Evaluations
Vendors Analysis & Selection
Demonstration
Due Diligence
Software Selection
Contract Negotiations
Implementation Planning
Core Platform Implementation
With partnerships and deep experience with multiple EMRs, care management, and claims vendors, we support clients in objectively evaluating, selecting, and enabling technology solutions.
We Support:
Technology Assessment
RFI/RFP Support
Contract Negotiations
Selection & Procurement
Requirements Gathering
Functionality Gap Analysis
System Design & Configuration
Vendor Management
Training & Go-Live Support
Platform Upgrades
Solution Optimization
Core Platform Support
Impresiv Health has experience implementing and supporting healthcare technologies for payers and providers.
Our Expertise:
Altruista Health Guiding Care
CaseNet TruCare
Gainwell Essette
Medecision Aerial
MHK Care Prominence
TriZetto CareAdvance
ACUITYnxt powered by Chordline
ZeOmega Jiva
TriZetto Facets
TriZetto QNXT
HealthRules Payor
Plexis Health Systems
Core Platform Expertise
Mitigate resource constraints by engaging our team when limited resources are presenting a risk to your project.
Key Roles to Engage: 
Business & Configuration Analyst
Technical Analyst
Clinical Consultant
Database Administrator
Enterprise Architect (EA)
Integration Analyst
IT Systems Administrator
Program/Project Manager (Business/Technical)
Reporting Analyst
Test Analyst
Technical Lead / Director / Decision Maker
Trainer
START THE CONVERSATION
Email me to learn more about our consulting services and how we can support your business needs.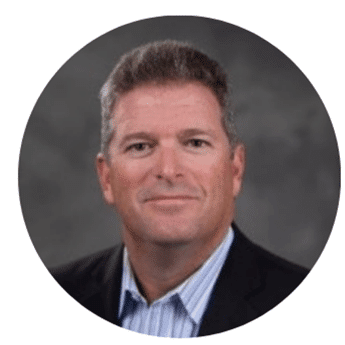 Chris Brown
Chief Growth Officer